Summer Camps
Summer Camps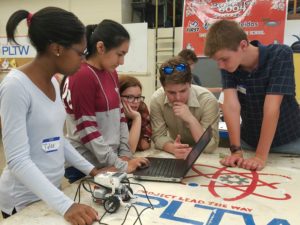 FRC Team 6004 f(x) is proud to host another year of summer camps.  Our curriculum incorporates FIRST Core values of Discovery, Innovation, Inclusion, Teamwork and Fun!
Our campers experience hands-on learning and problem solving under the mentorship of our own team members.  Our mission is to inspire all students within our area to develop leadership and scholarship skills through robotics.  We will be using the EV3 Lego Mindstorms to work with our Elementary and Middle School students, while High School students will have the opportunity to work with us on our competition robots!
Your child can work with our student mentors to gain skills within science, technology, engineering, and mathematics.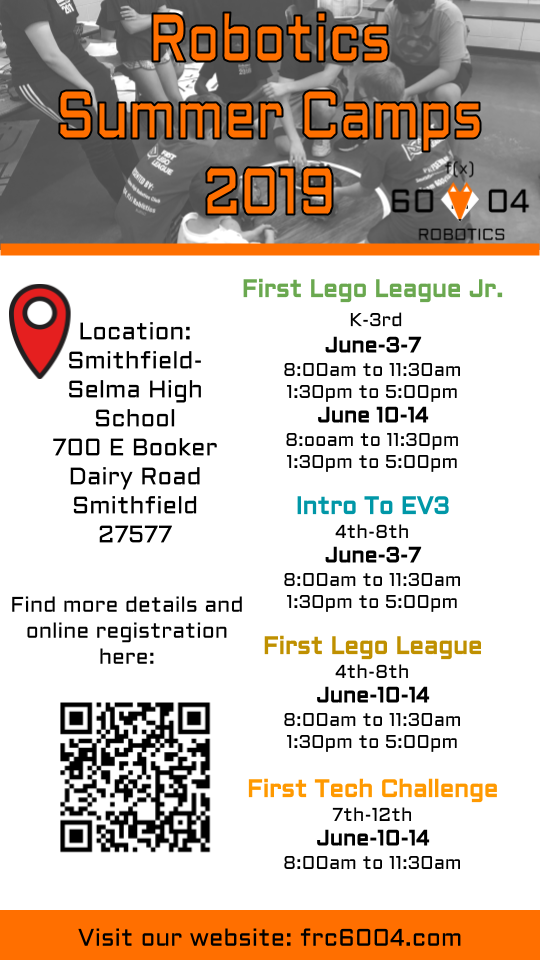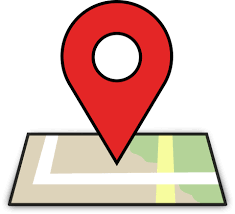 Summer Camps location
Smithfield-Selma High School
700 East Booker Dairy Road
Smithfield, North Carolina
---
Camp sessions cost $150.00 each, or two for $225.00.
We accept checks or PayPal payments.
Pay Here for Summer Camp

Please make checks payable to: SSS Robotics Booster Club.  Checks can be dropped off at Kids Care Pediatrics at 101 Kelly Drive in Smithfield, North Carolina.
—————————————————————————————————————–
Parent Testimonials:
"Thank you for welcoming my daughter and for the great experience!" (Alex)
"The boys learned so much at Robotics Camp. They furthered their knowledge with Python, and Robotics Engineering.  But the biggest take away that we were inspired by the SSS Robotics team to broaden passion for robotics.  Thank you so much for providing this amazing opportunity for our boys!" (Allison)