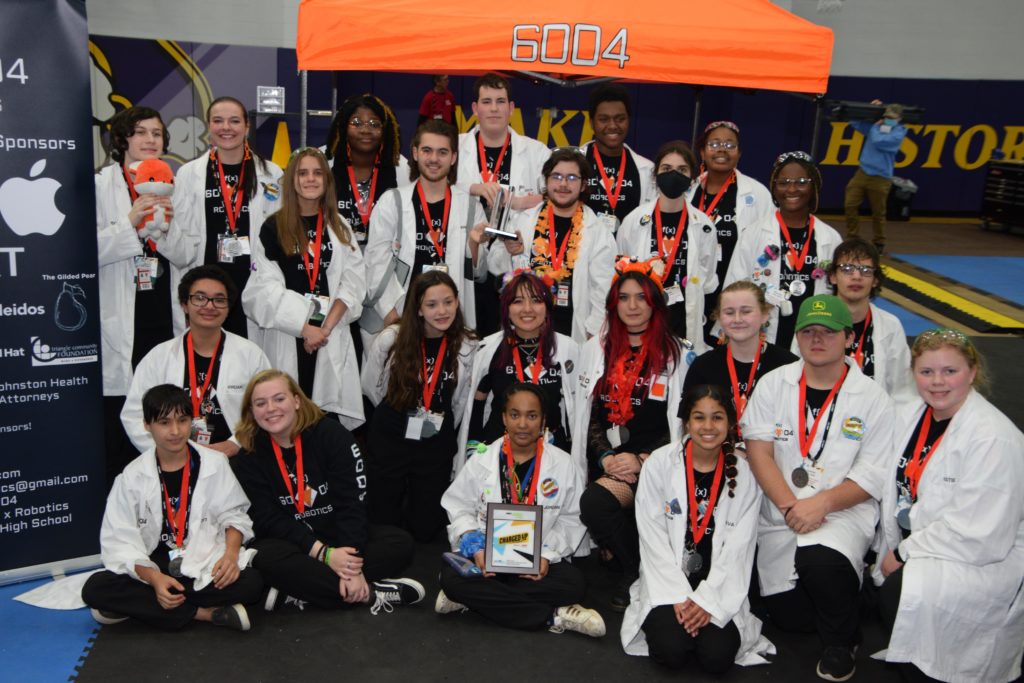 We are Team 6004 f(x) Robotics
FIRST Robotics Competition Team 6004 f(x) Robotics was formed in 2015 as a community-based FIRST Robotics Competition team housed at Smithfield-Selma High School in Smithfield, N.C. FIRST is the largest STEM-based competition in the world for students in grades K-12. Diversity is our strength with roughly 35 public, private, charter, and homeschool students participating on the team each year.
We encourage you to learn more about the exciting world of FIRST Robotics at www.firstinspires.org. Feel free to connect with us on any of our social media platforms, email us at frc.team6004.robotics@gmail.com, or visit us at any of our upcoming events located below.
See our newsletter and publications page to see how we involve ourselves in the community!
Donate
Please follow the link below if you would like to donate and support our team.
Calendar
IB Craft Fair
Category: Outreach Showcase
Date: November 4th, 2023
Time: 8:00am – 12:00pm
Location: Smithfield-Selma High School
FLL Tournament
Category: Hosted Event
Date: December 2nd-3rd, 2023
Time: 7:00am – 8:00pm
Location: Smithfield-Selma High School
FTC Tournament
Category: Hosted Event
Date: February 3rd-4th, 2024
Time: 6:00am – 6:00pm
Location: Smithfield-Selma High School